BattleSphere #1
Item #271778032

Bidding is closed for this item.

Seller assumes all responsibility for listing this item. You should contact the seller to resolve any questions before bidding. Auction currency is U.S. dollars ($) unless otherwise noted.
The very first copy of the long-awaited Atari Jaguar classic BattleSphere, signed by the authors. They said this day would never come: They were wrong. Who will be the first to own this legendary title? All proceeds donated to diabetes research.
---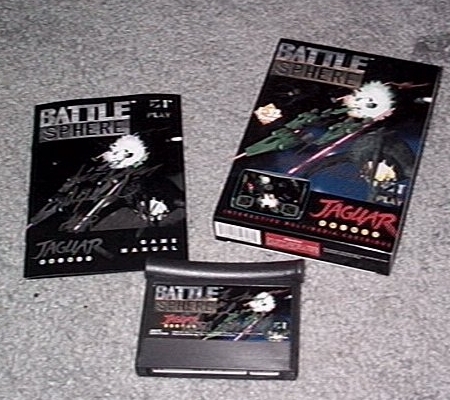 Bidding is closed for this item.
If you're the seller or the high bidder - now what?
Contact each other. The seller (hasborg) and the high bidder (lmedico) should contact each other within three business days to discuss payment and shipping details.
Leave feedback for the other party once the the seller has received the payment and the winning bidder has received the item.
Leave feedback to seller - Leave feedback to bidder.
Details for the seller and high bidder(s):
The seller should contact the winning bidder(s) with information on the total cost, including shipping, and where to send payment. The winning bidder(s) must pay the seller directly for the item(s), and it is the seller's responsibility to fulfill the order when payment terms are met. The binding contract of the auction is between the winning bidder and the seller.
If the seller is unable to establish contact with the high bidder within 3 business days, the seller may contact the next highest bidder. Therefore, if the high bidder does not contact the seller within 3 business days of the end of the auction, he/she may lose the place as winning bidder, and be at risk for receiving negative feedback and/or a Non-Paying Bidder warning, both of which can ultimately lead to suspension from eBay.



---




Copyright © 1995-2000 eBay Inc. All Rights Reserved.
Designated trademarks and brands are the property of their respective owners.
Use of this Web site constitutes acceptance of the eBay User Agreement and Privacy Policy.